John Richard Ingram, founder of the Common Sense Independent (CSI) Party, has been Chairman, President and CEO of Missionvest Inc. and Ingram Real Estate Group, since 1996, having been based in the Allentown/Bethlehem, PA area since 2002. He has many years of experience in both the public and private sectors, and ran as the CSI Party Candidate for Mayor of Allentown, the third largest city in Pennsylvania, in the fall, 2017 general election. Running as a third party candidate turned out to be an uphill battle, and John did not win the election.
That experience drove home the disadvantages a third party candidate has in a closed primary state that also permitted straight-line voting, at the time, such as PA. In addition, there is the mindset that voters in general have, that donating to a third party candidate is a waste of money and voting for a third party candidate is a wasted vote, leaving only Democratic and Republican candidates as the only realistic winners. However, John was grateful for the opportunity to share his vision for the
City of Allentown.
One of John's greatest strengths lies in the fact that he is a non-career politician and non-lawyer, yet well-educated with three very appropriate university degrees, including two BA degrees in Geography and Political Science from Penn State, where he supported himself by working 30 hours per week as a double-major, a Master of City and Regional Planning (MCRP) degree from Rutgers, and MBA work at NYU.  John is also a Vietnam-era U.S Army Veteran, Eagle Scout, regular Catholic Lector at mass, a member of SAG (Screen Actors Guild) / AFTRA (American Federation of Television and Radio Artists), and a proud survivor of two types of cancer (now cancer free).
As a result of his extensive traveling, John truly understands the heartbeat of America. He is a native of Miami, Florida, a resident of many parts of the USA (north, south, east, and west), and even lived overseas in England during his youth with his then siblings during his father's time as a career U.S. Navy Officer.
As a devoted family man who proudly raised wonderful son and daughter twins into responsible, caring, mature adults, and who also has two grandsons, John knows the value of family within the American political system. After 21 years as a single divorced person, in 2016, John remarried a caring and loving woman, who also has an adult son.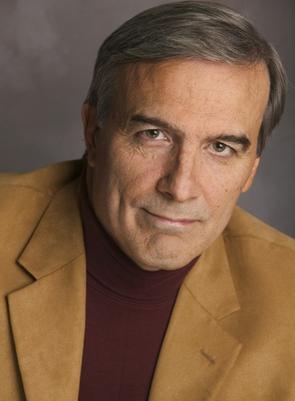 Finally, John Richard Ingram believes the United States must continue to be the pre-eminent economic and military power on Earth, as it has been since it necessarily assumed that distinction at the end of World War I, and which was reinforced during World War II.  He believes the USA must continue to be strong, as the pre-eminent protector of good against evil, and defender of freedom, on this beautiful earth and within our solar system.
Feel free to contact John directly in order to learn more about how you can take part in changing the course of our great nation with the Common Sense Independent Party.